Providing pure organic products for babies, children, and their moms to
live in a conscious, sustainable, non-toxic world.
Unique, simple, comfortable garments made from MERINO WOOL.

WHY BABY IN MERINO
ORGANIC & PURE
We stand true to our products. All fabric is 100% certified organic, pure & natural. Every item that you buy is GOTS certified, using ecological materials that don't harm the earth with harsh chemicals or dyes.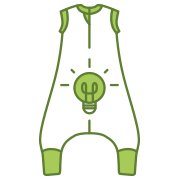 INOVATIVE & SIMPLE
Not only do our products offer their innovative, multi-functional designs for longevity, they are intuitive to use in all situations. Less is more, keeping things simple in a world where so much is going on in our busy lifestyles, at BabyInMerino™ we are making life a little easier!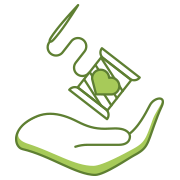 QUALITY TO LAST
Because we only source & use 100% organic fabrics our products already have a head start for quality. In addition each item is individually sewn & goes under a strict quality check in a small, family-owned factory in Slovakia. Our products are built to last so that you can pass down through the generations.
SUSTAINABLE
We are very conscious of the global footprint that BabyInMerino™ leaves behind, so we only use/source from eco-responsible manufacturing environments. Because our products are of such high quality they can be re-used & handed down, this drastically reduces consumer waste & in turn creates a more sustainable environment.
WHY MERINO WOOL FOR LITTLE PEOPLE?
MERINO WOOL is the healthiest, safest, and a most comfortable fiber for your baby.
LEARN MORE
WHY YOU LOVE US
Bought this for my 2.5-year-old wild sleeper, who doesn't like to have his feet covered...but wakes up when his feet are cold. This has been WONDERFUL! It's super soft, fits well (it's big enough to grow with him but not too big for him to walk in), and the packaging was great. It's super soft and the craftsmanship is top notch. I'll be recommending these to everyone!

Nikki C., TX
We absolutely love this sleep sack! It is made of the highest quality materials and is just so cozy and soft. I love using merino wool for my babe because her room is always either too hot or too cold and this really helps regulate her temperature. It is also nice and roomy and has foot openings so she can easily move in it and she's quite the mover.

Marta P., NY
This footed sleep sack is exactly what I was hoping it would be – soft and snuggly. The feet are perfect! Long stretchy "sock" openings that let my son walk and move around without his feet getting swallowed up!

Kristy B., CO
BABY IN MERINO™ is a family company, we believe that this journey should be shared with our customers. We know that you want the best for your child and to feel that you are contributing to the responsibility of our planet.